KA-184 Series 3phase Brushless Ac Alternator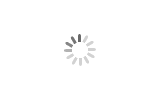 KA-184 Series 3phase Brushless Ac Alternator
Koten

Fujian China

10-15days

1000pcs per month
Koten Power Stamford Type Brushless Ac Alternator KA-184 Series With Power From 16kW to 40kW

Model

50Hz AVR CONTROLLED 40℃ AMBIENT TEMPERATURE CLASS "H" TEMP RISE 125℃ 2/3 PITCH WINDING

(BASE CONTINUOUSE RATING IN KW)

60Hz AVR CONTROLLED 40℃ AMBIENT TEMPERATURE CLASS "H" TEMP RISE 125℃ 2/3 PITCH WINDING

(BASE CONTINUOUSE RATING IN KW)

380V
400V
415V
440V
416V
440V
460V
480V
KA-184ES
16.0
16.0
16.0
13.2
16.8
18.0
18.0
18.0
KA-184E
18.0
18.0
18.0
14.0
22.0
23.0
23.0
24.0
KA-184FS
20.0
20.0
20.0
16.0
24.0
25.0
25.0
26.0
KA-184F
22.0
22.0
22.0
18.0
26.0
27.5
27.5
28.0
KA-184G
25
25
25
22
28
30
30
30
KA-184H
30
30
30
26
35.4
37.5
37.5
37.5
KA-184J
32.0
34.0
34.0
28.0
37.8
40.0
40.0
40.0
1,Main Technical Data
● Anti-drip structure protection class IP23.
● Isulation class H.
● Rated Voltage 400V.
● Three phase four wires.
● Stable voltage regulation rate ≤±1%.
● Transient voltage regulation ≤-18% to +20%.
● Voltage waveform distortion rate THD≤3%.
● Telephone harmonic factor THF≤2%.
● Telephone interference factor TIF ≤50.
● Other standard of voltage can be available by your request.
2,Using Environment
The alterantor can be used in below environment:
● Above sea level: not exceed 1000m.
● Ambient temperature 258 to 313K (-15℃ to 40℃).
● Relativehumidity: not exceed 90%.
3,Characteristic
● Slectable magneto alternator and assist exciting winding system can supply the ability to support the short circuuit currency.
● Advanced automatic voltage regulator cantrol system can make the machine to operate reliably under the worst environment.
● It's easy to parallel connection with other alternator and electric net work. Standard 2/3 pitch winding suppress overfull neutral current.
● Dynamically balanced rotor is with sealed needle bering have both structure of single bearing and double bearings.
● It's easy to install and maintain; it has very simple oeration of termination, rottary rectifier & coupling nuts.
● Multi specification for adaptor and couping disc for single bearing. It's suitable to all the standard of land used alternator.