Koten Fawde Series Generators For South America Market
09-10-2022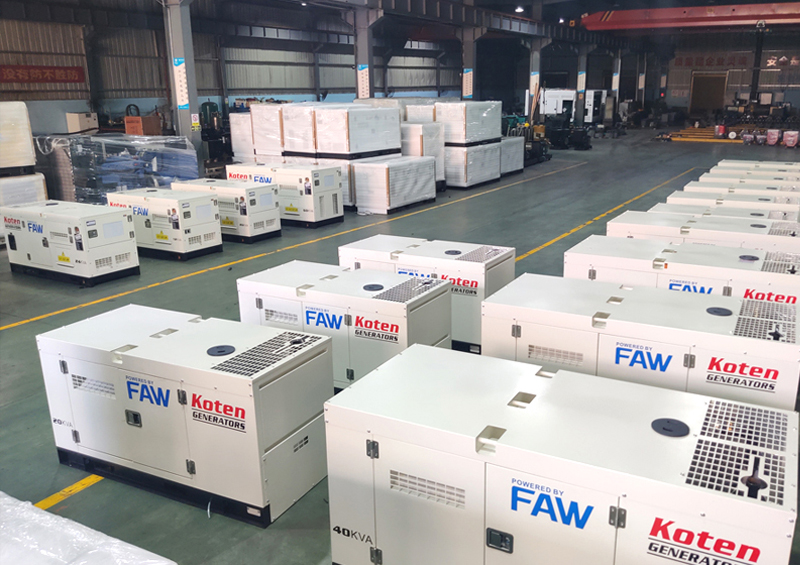 As one of states owned company in China Fawde series G-drive engines, which produced by Faw Jiefang Automotive Co.,Ltd., the quality of the diesel engine had been fully guarranted. With genset prime power from 15kVA to 375kVA @ 50Hz and 19kVA to 400kVA @60Hz, Fawde series generators which is competent for tough work in the hot regions. High quality with cheaper price, to compare with Cummins engine, Fawde series would be the another good choice for all clients. Koten always keep to offer the highly responsibility and high qulity service for the clients from all over the world. For any requirements, please don't hesitate to contact us and we will get back to you quickly. Koten Power, Power For Every Need.
Here is the introduction of Fawde company:
In October 2017, FAW, with Wuxi Diesel Engine Works of FAW Jiefang Automotive Company (FAWDE) as the main body, integrated DEUTZ (Dalian) Diesel Engine Co., LTD, Wuxi Fuel Injection Equipment Research Institute FAW, FAW R&D Center Engine Development Institute to establish FAWDE, which is an important business unit of FAW commercial vehicle business and a R & D and production base for heavy, medium and light engines of Jiefang company. The division is located in Wuxi, Changchun, Dalian and headquartered in Wuxi, covering a total area of 870,000 ㎡, with employees of over 5400, and the main products of diesel engines, gas engines, moving parts and remanufactured product and common rail systems. After establishment, it has formed the R&D layout of "two cities and three places" in Wuxi, Changchun, established "five mechanisms for technological innovation" and the big R&D system integrating procurement, market, quality, cost, process. Then the division has complete independent development capability of engine and has won "First Prize for National Science and Technology Progress", "Second Prize for National Science and Technology Progress" and become the first pilot demonstration project of intelligent manufacturing of MIIT.